Factories

126

Variations

870

Caps in calendars

4428

Collections

28
Introduction
Welcome to the USSR! This web-site is dedicated to a particular relic of a bygone era: the crown cap as it existed in the Soviet Union. Many people associate things such as crown caps as a throw-away item, but there are others who regard them not as something disposed of but as a treasure to be collected – and collected with the kind of manic devotion seen in this website!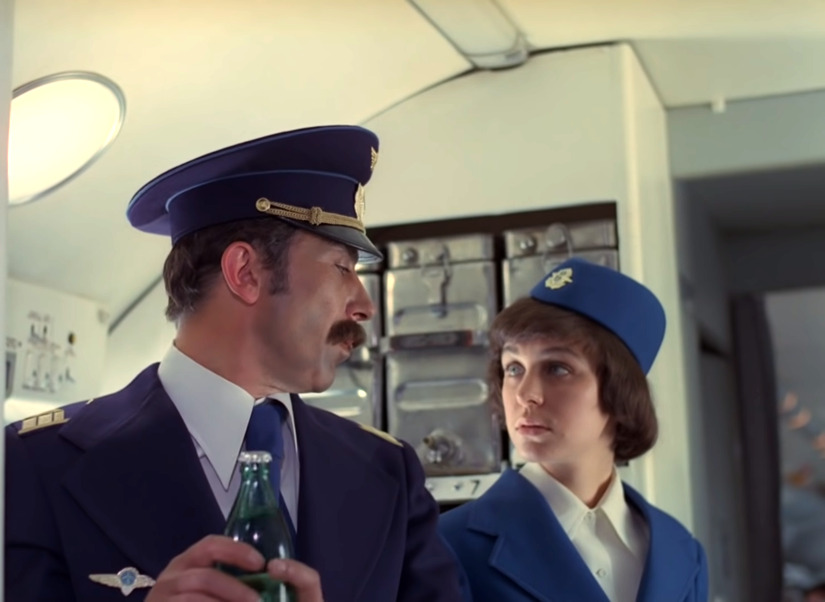 Shot from the popular movie "Mimino" (Mosfilm Film Company, 1977)
What is the phenomenon of the "Soviet crown cap"? What is the difference between Soviet caps and other caps? First of all, although the design of these caps was the same as modern caps, with 21 teeth, most of the caps produced in the U.S.S.R. before the 1970s were made of aluminum. Because aluminum is resistant to corrosion, plenty of variations of these types of crowns have survived in good condition. Secondly, many of the variations reflect the fact that the Soviet caps often show a day printed on them that corresponds to the calendar; this day was the date of production. Because the storage life of beer was short, just three days, it was sufficient to put on the cap only the day, with no month or year. In theory, then, there could be up to thirty-one variations of a particular cap.
This makes the Soviet cap a special – and quite interesting – topic. Now we have a website where I and others will be able to show the results of our research into which caps exist. Already we have made a good beginning, but there is much more to do!
Fonts on Soviet caps
You have maybe noteced alikeness of caps from different factories or even cities. Indeed, fonts were changing during production years. I mostly like old 50th, 60th! Standard fonts described in GOSTs. So, I googled and discovered some: GOST 2930-62, GOST 2.304-81, GOST 26.008-85.
Visualization of key features
Many variations, especially in hierarchy, have multiple differences described as text. It's hard to recognize difference by text especially in large amount of items. So I decided to use some magic and made this hint: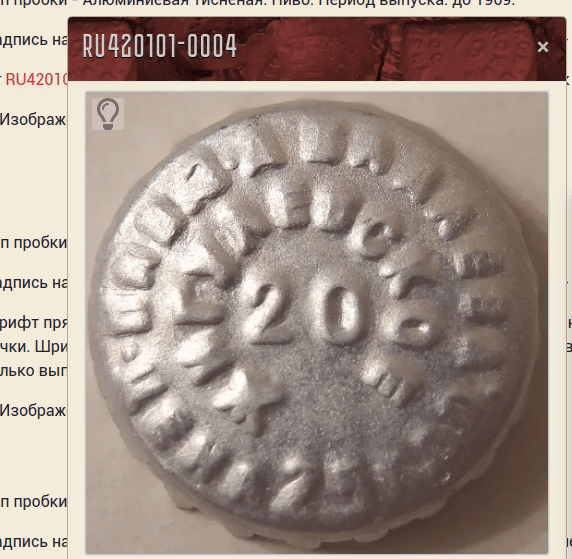 I have some time to create all hints. For the moment you can test a couple examples:
Bottle Cap Index integration
I'm glad to inform you, now we're integrated to one of the most popular crown cap resourses Bottle Cap Index! The founder Gunther Rademacher spent couple of days and wrote import script. I hope, our data will be useful for out friens crown cap collectors from all over the world! By the way, here we can count total amount of variations. Thanks, Gunther!