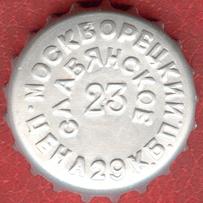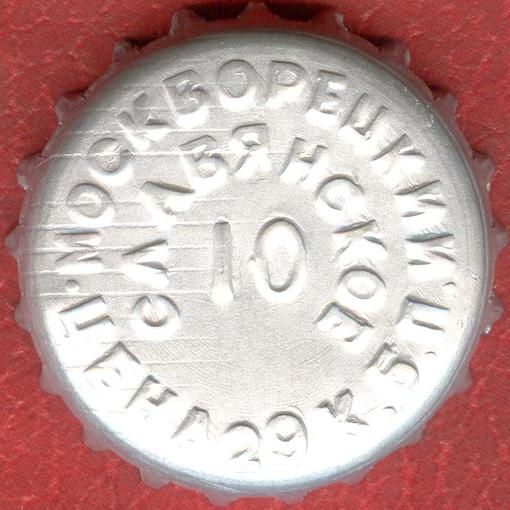 Embossed aluminum. Embossed outside. Beer. Production period: before 1969.
Inscription on cap: along the inner circumference - "Славянское", along the outer one - "Москворецкий Цена 29 к.б.п".
Most of these caps were used on Zhigulevskoe beer (Жигулевское), but not this one. The type of beer this one was used on is Slavyanskoe (Славянское).
© Image by Art Zhitnik