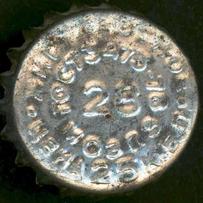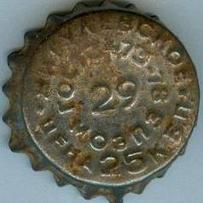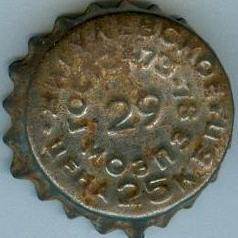 Embossed steel. Embossed outside. Beer. Zhigulevskoye. Production period: 1979-1980.
Inscription on cap: along the inner circumference - "ГОСТ3473-78 МОЭПЗ", along the outer one - "Жигулевское Цена 25 к.б.п".
Separators of outside text - stars, of the inside text - dots. Silver color. Differs from the base variation:
1) У and Л in the word "Жигулевское" has other shape.
2) Date size (number in the middle) is medium, price size (25) is bigger then neighbor text.