Only registered users can write comments.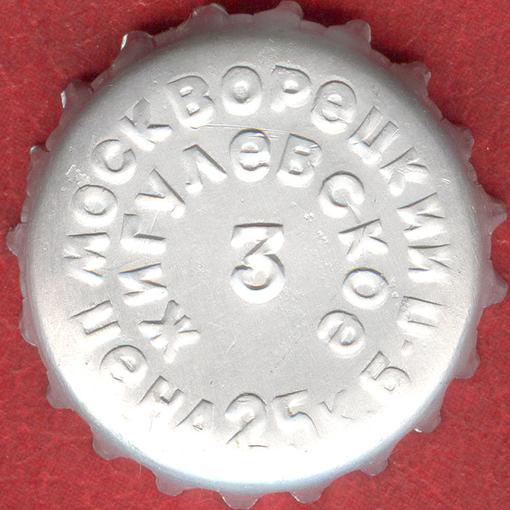 Embossed aluminum. Embossed outside. Beer. Zhigulevskoye. Production period: before 1969.
Inscription on cap: along the inner circumference - "Жигулевское", along the outer one - "Москворецкий Цена 25 к.б.п."
The font used is completely different in this variation. You can easily see the difference in the "е" letters.
© Image by Art Zhitnik