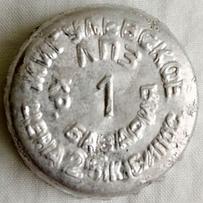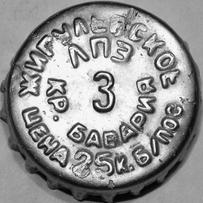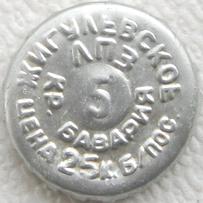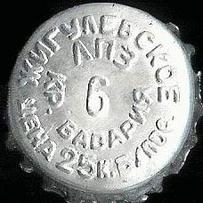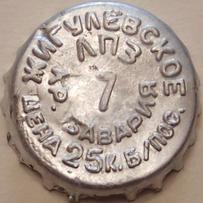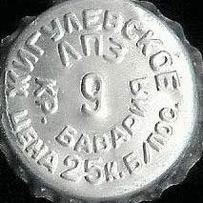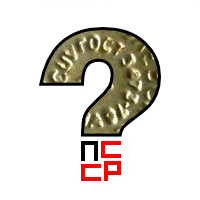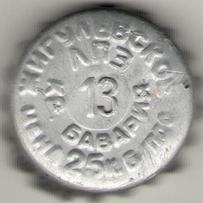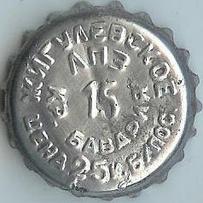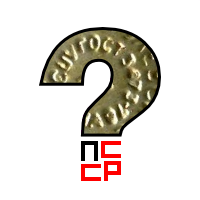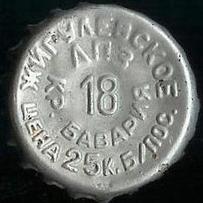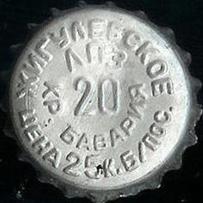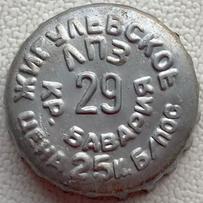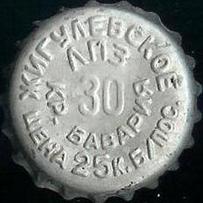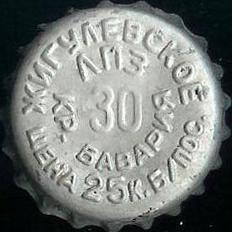 Embossed aluminum. Embossed outside. Beer. Zhigulevskoye. Production period: before 1969.
Inscription on cap: along the inner circumference - ЛПЗ Кр. Бавария, along the outer one - Жигулевское Цена 25 к.б/пос.
The font is of medium size. Comparing this cap to RU370103-0001A, it has a different "У" letter. The ends of "З" in "ЛПЗ" are straight, unlike on RU370103-0001B. Also, the letters in the abbreviation "ЛПЗ" are stamped close to each other, unlike on RU370103-0001D. The letter "К" starts at the end of the letter "Ж".
© Image by Andrey Maslov