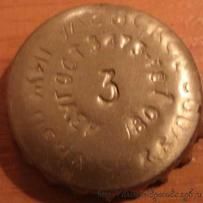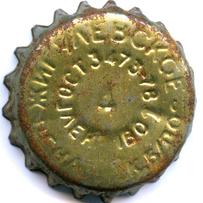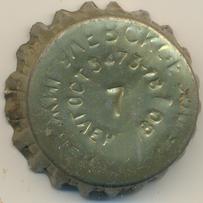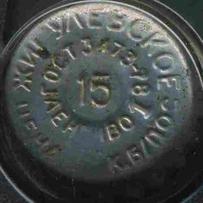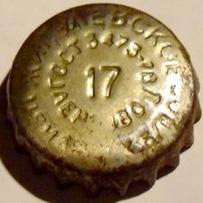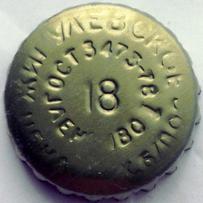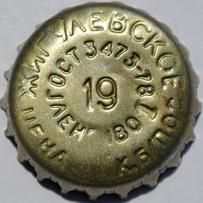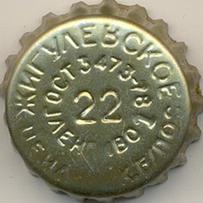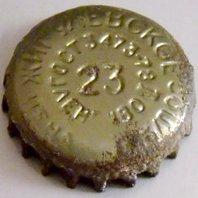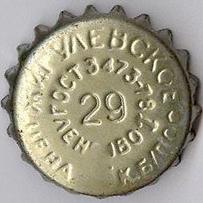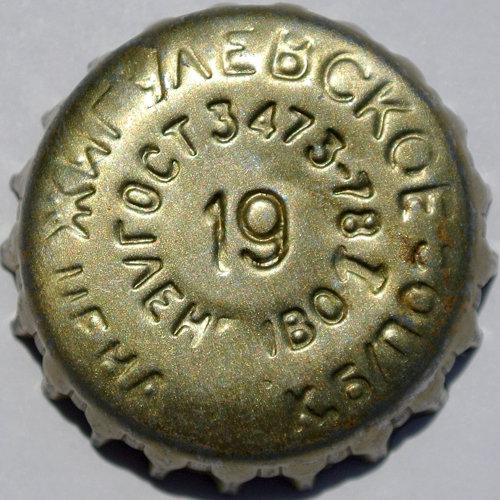 Embossed steel. Embossed inside. Beer. Zhigulevskoye. Production period: 1985.
Inscription on cap: along the inner circumference - "ГОСТ 3473-78 Ленпиво 1", along the outer one - "Жигулевское Цена к.б/пос".
Most likely, this rare variation was produced in 1985 after the increase of the price from 25 to 30 kopeks. Many producers had to correct the text urgently, and as a result there is no price shown on the cap at all. It's not a defect, because there are such variations in other factories, particularly in Moscow.
© Image by Yuriy Doronin