If you want to clean up the mess in your collection, our catalog is your chance! You can mark your caps just clicking on them. Of course you have to be registered to make all that.
At the very beginning your collection is empty. Let's fill it up! Open the catalog. Do you notice the check mark on the top right corner?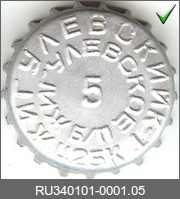 Pressing the check mark puts the cap into your collection (it turns green), pressing one more time get it out of the collection (it turns gray). As you can see, everything is simple enough. You don't need to press any other buttons or reload the page, just click on the check marks.
One thing we should mention about is some variations don't have check marks. Instead, the check marks can be set on the related calendars of this variations. A calendar in our catalog is a set of caps of the same variation having different dates printed on them (on the illustration above, the production date is 5th). In future we would be able to use this statistic for estimating the rarity of the caps. So, we have to know exactly what date do you have in the collection...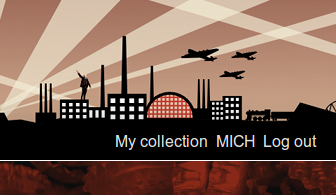 At any time you can open and modify your own collection by using the menu My collection. By the way, the link to the collection is public, i.e. it can be shared with your friends. They will be able to browse the collection even without having a user account. Here is, for instance, my collection!