Hi, fellows! For a long time I had idea to write a blog about a subject. Besides a frame from movie, I want to define what exactly cap there could be, based on time period, place of shooting, bottle lables etc. Here we go!
Beer
"Spring on Zarechnaya Street", Odessa Film Studio, 1956. The film was shot in Zaparozhye and Odessa (Ukraine). Originally it's black-and-white, colored later. Likely labels on the bottles don't match any real beer brands. At least we can't recognize it. Maybe it's from soda, and maybe it's even just props.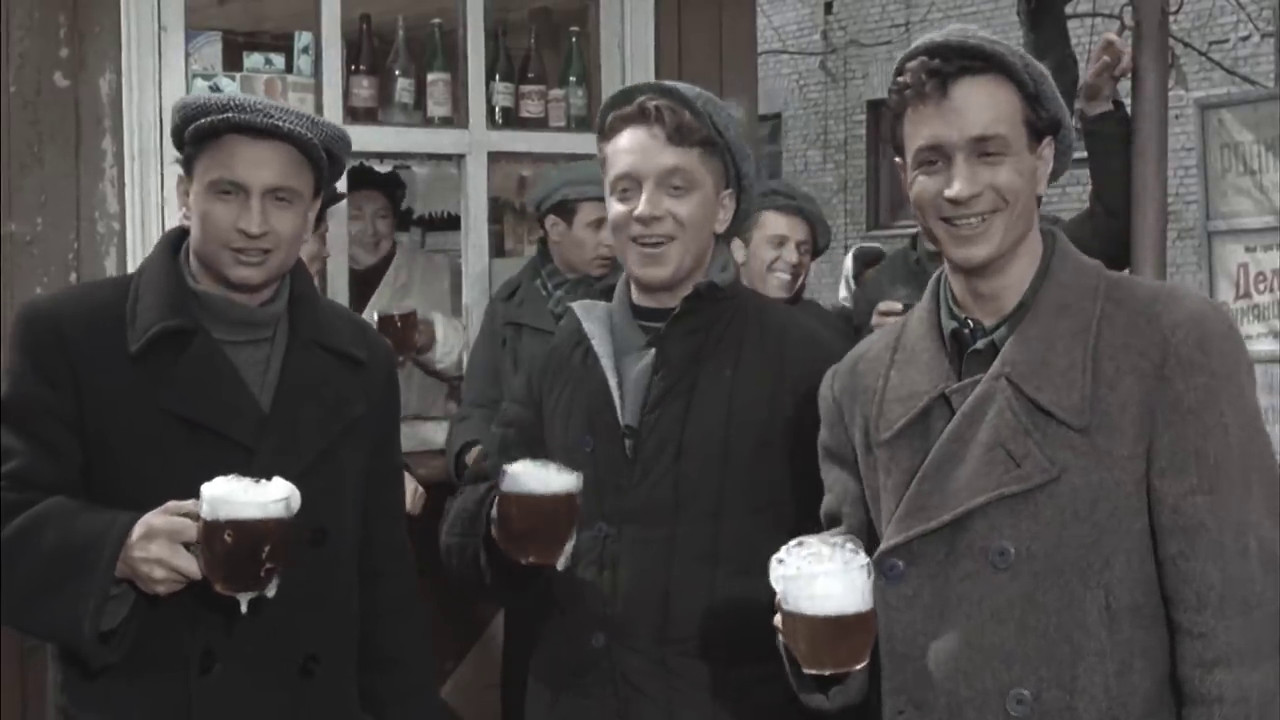 Nice close-up!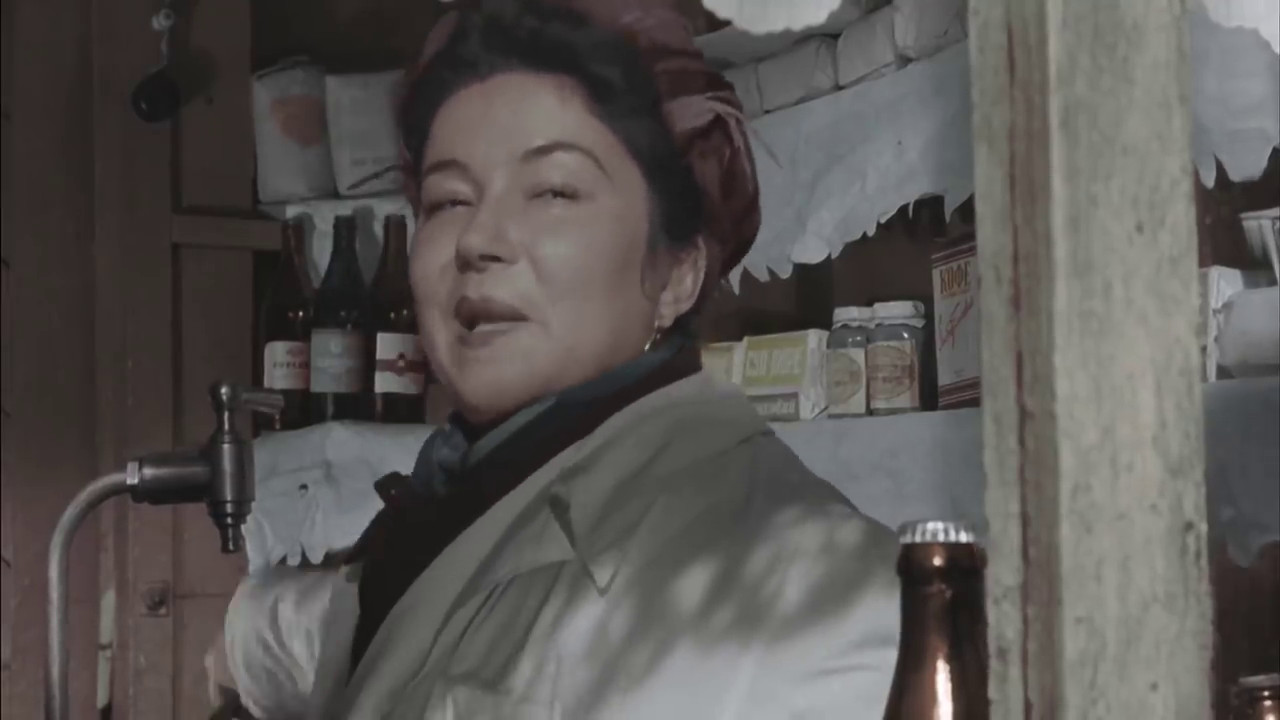 And another one scene, most likely with Zhigulevkoye beer.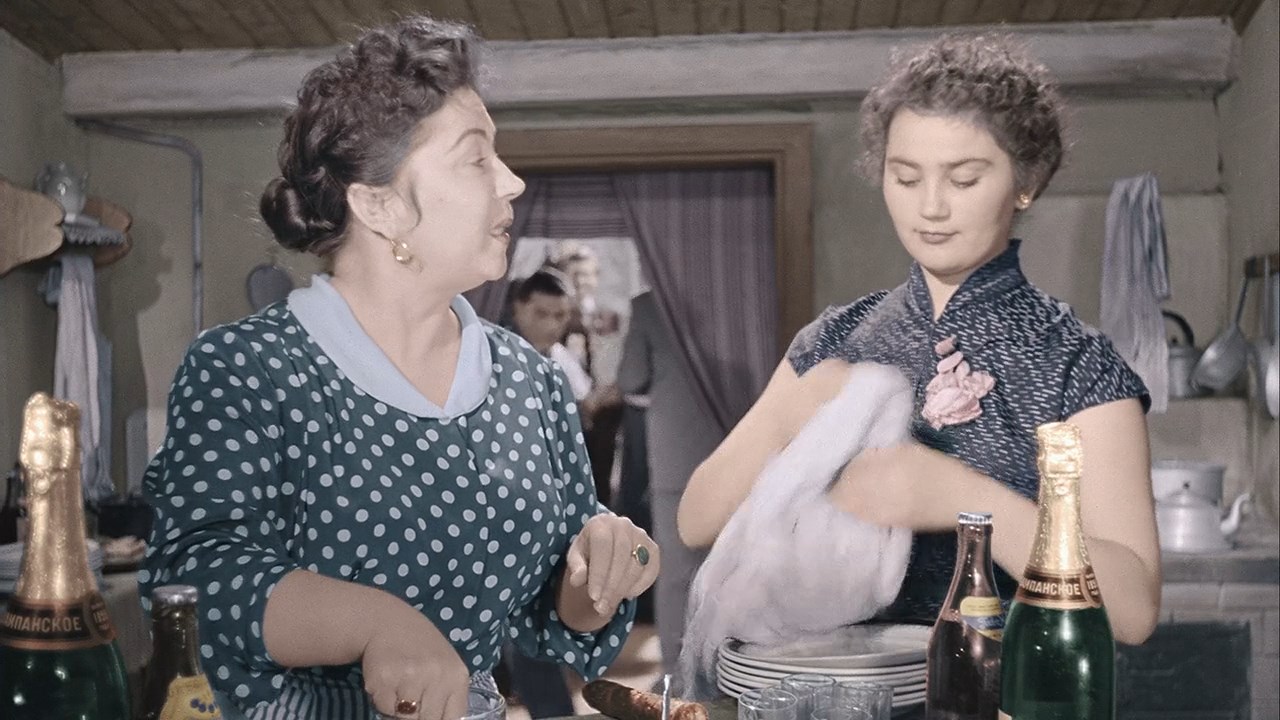 Juicy shot of Zhigulevskoye in "Queen of the Gas Station" (Dovzhenko Film Studios, 1962).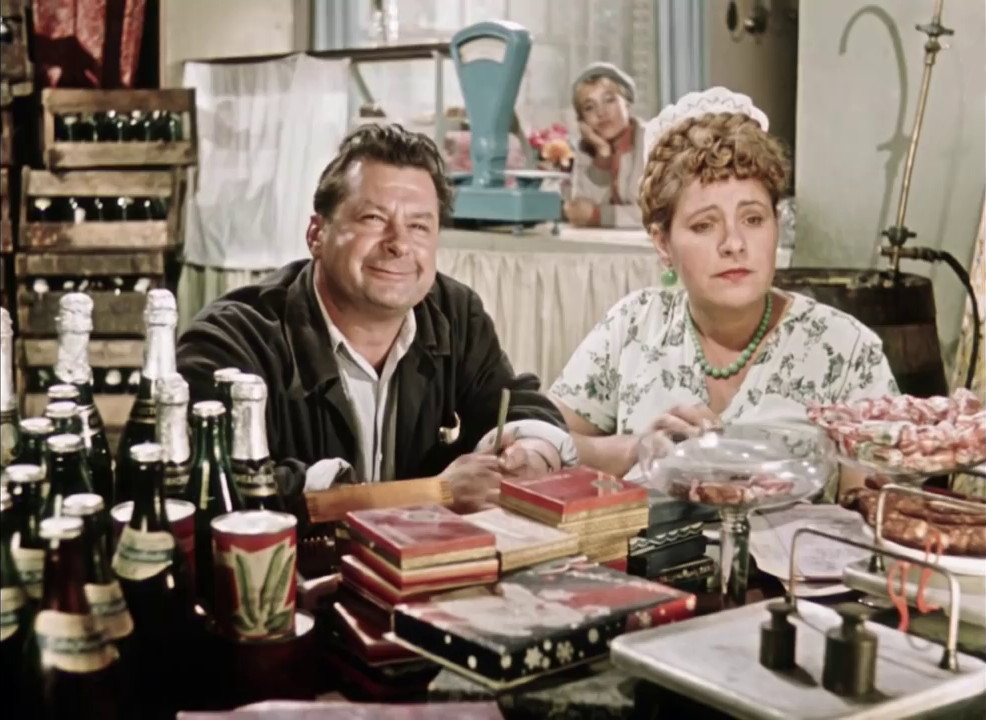 Here're another labels, beer as well...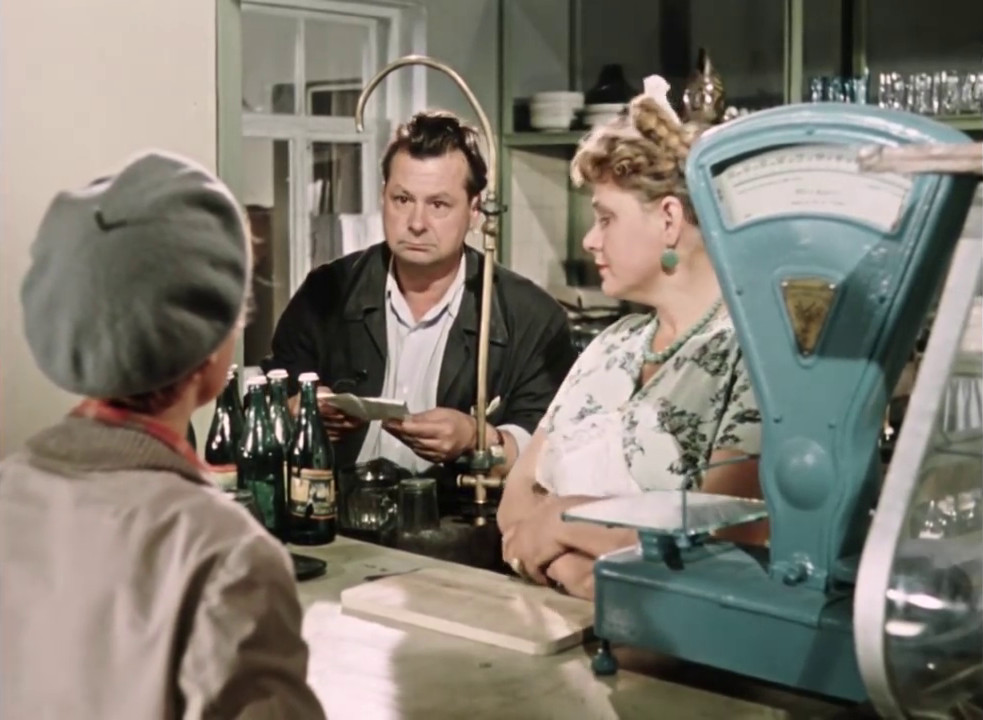 The film shot in Ukrainian town Piryatin (Poltava Region) half way from Kyiv to Kharkiv.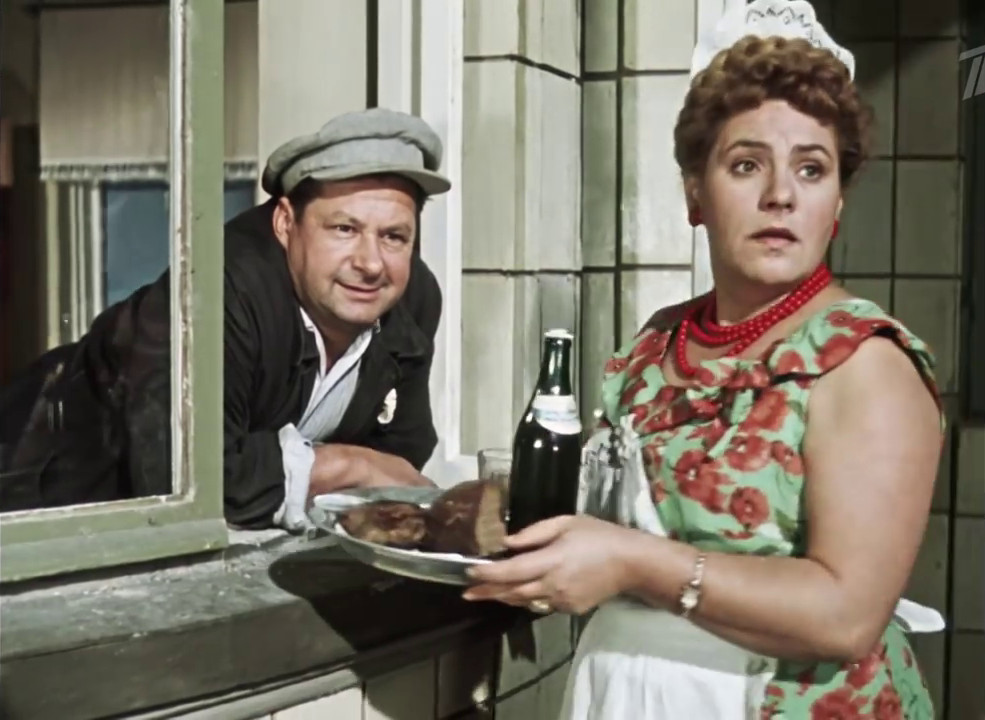 The Girls 1961. Shot in Mosfilm studios in Moscow.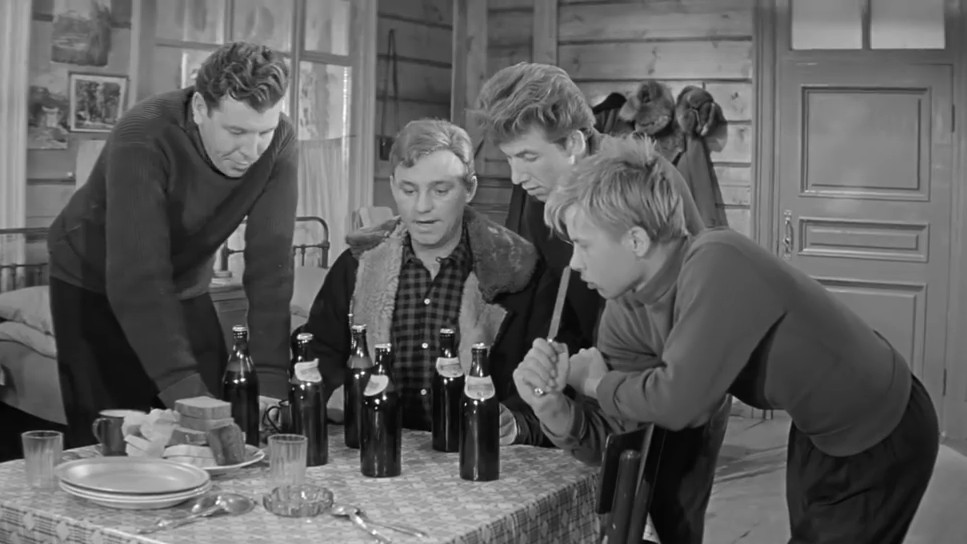 The Unamenables (Mosfilm, 1959). It could be aluminum cap.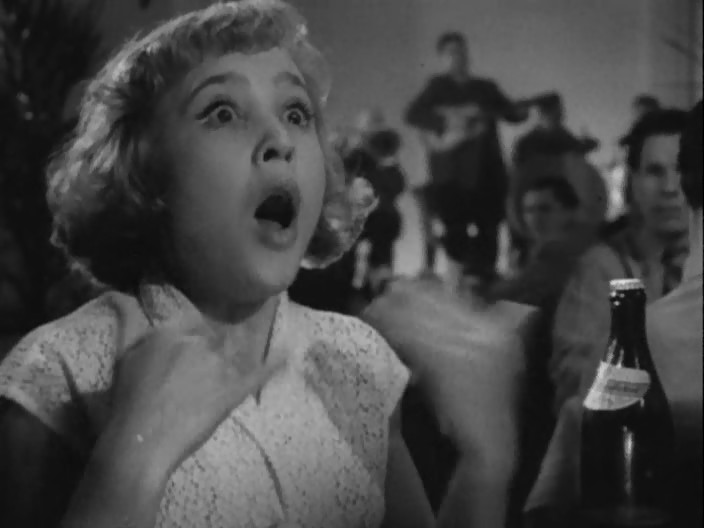 Step Forward (Lenfilm, 1975). Looks like Zhigulevskoye beer one of the LPZ (Leningrad breweries).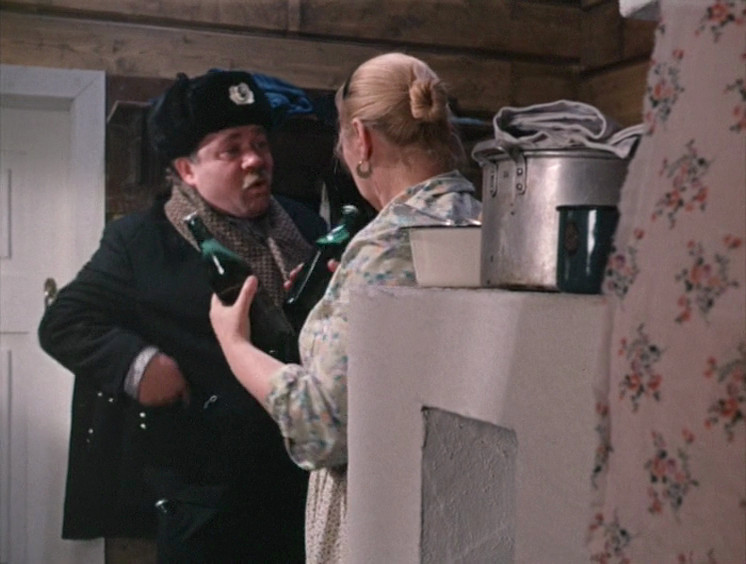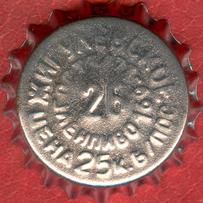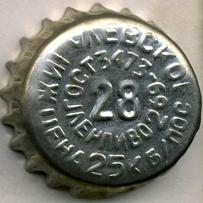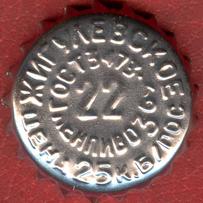 Borjomi
Borjomi mineral water was seen in many films. Label is recognizable throughout the years.
My dear man (Lenfilm, 1958).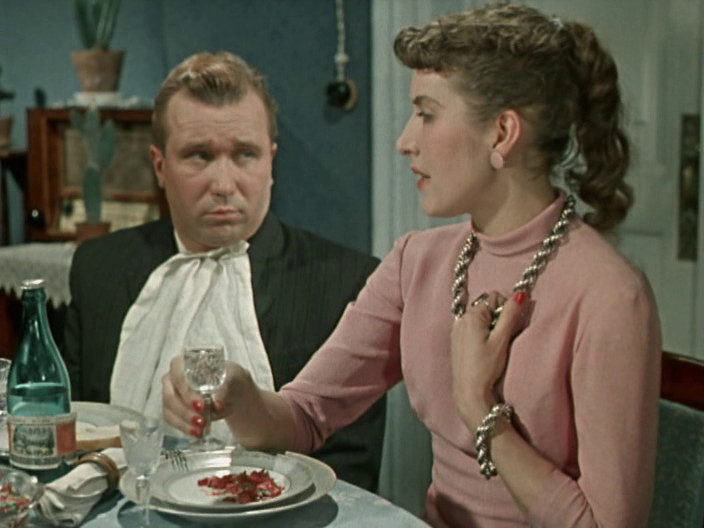 Operation Y and Shurik's Other Adventures (Mosfilm, 1965).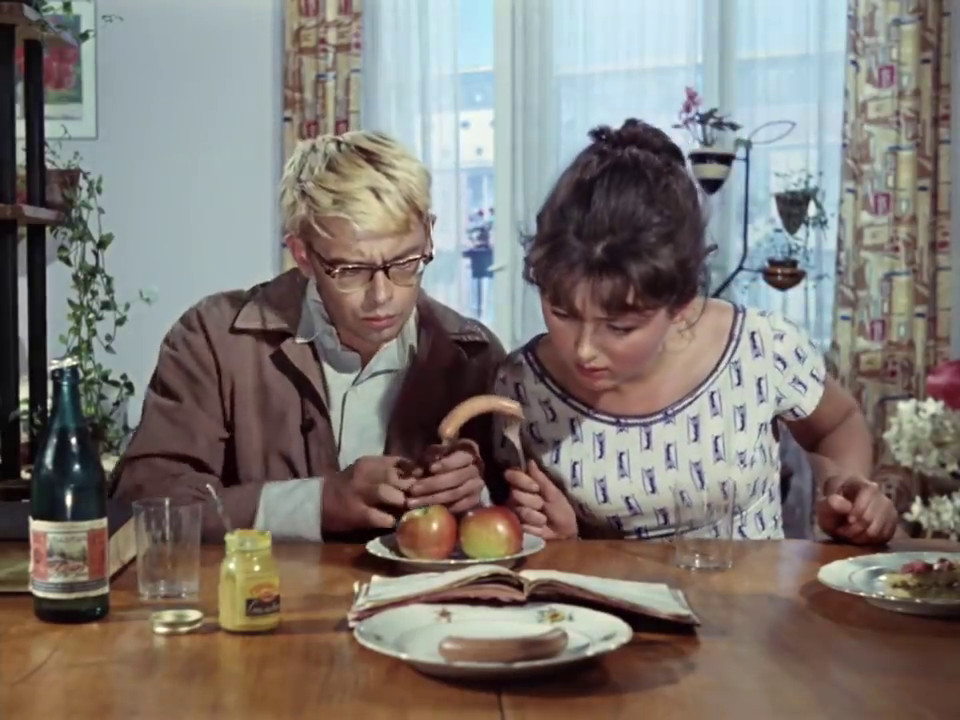 Mimino, (Mosfilm, 1977). By the way, there also soda Buratino on the right.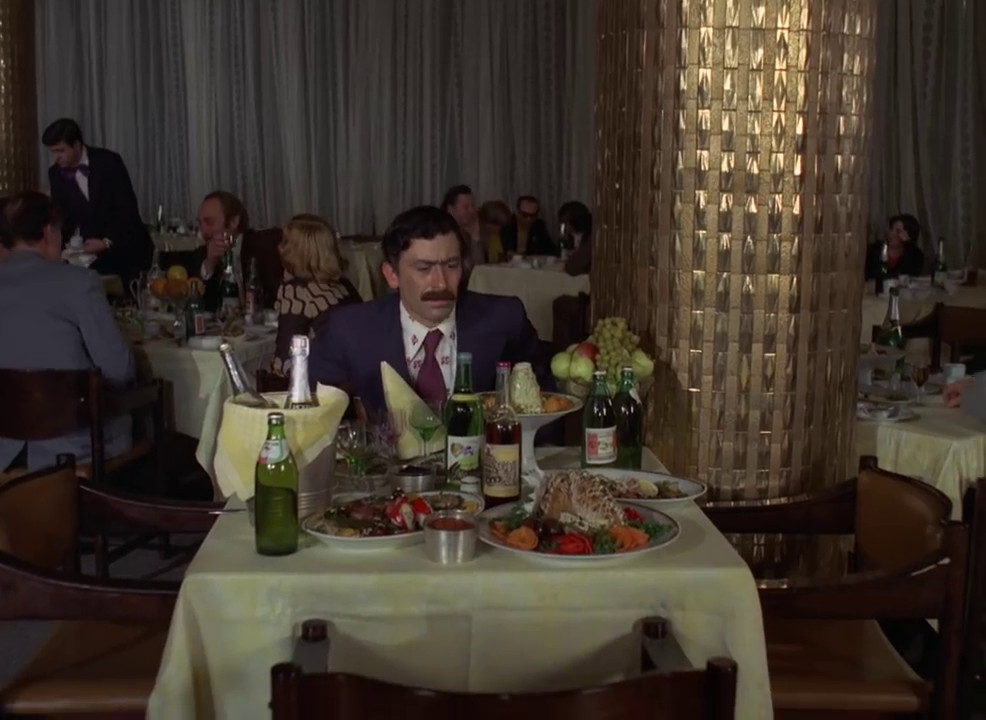 Another frame from Mimino with unknown mineral water, maybe Borjomi.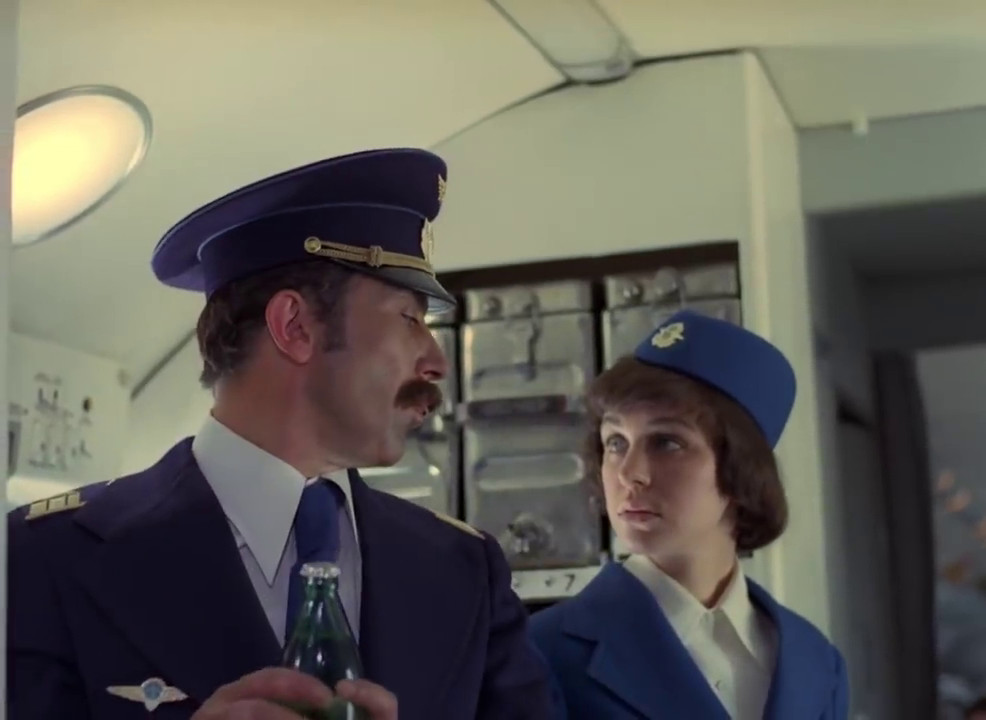 Office Romance (Mosfilm, 1977).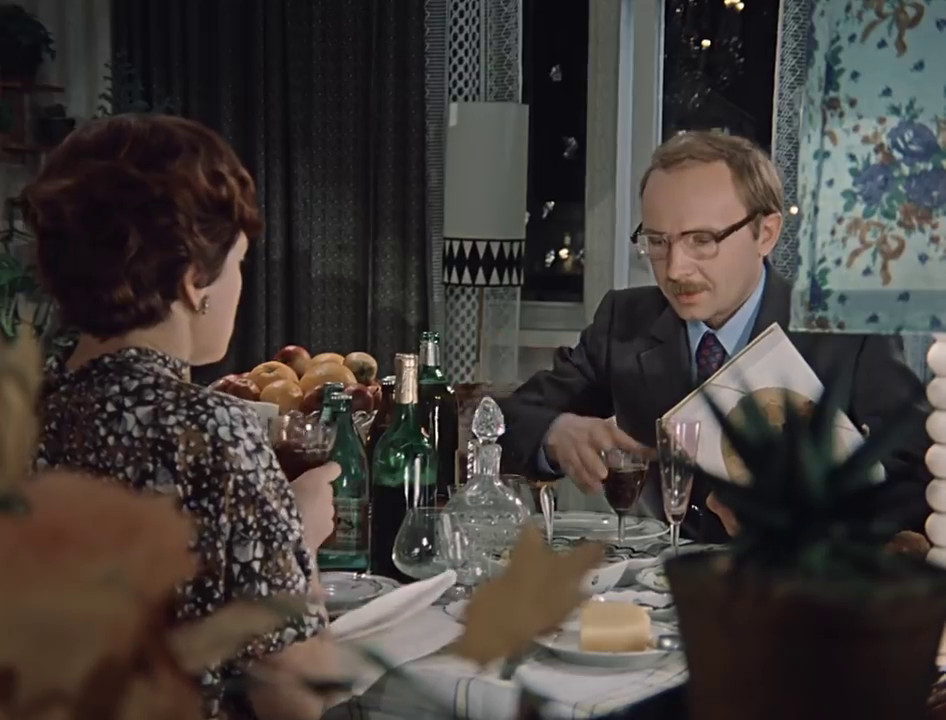 Station for Two (Mosfilm, 1982).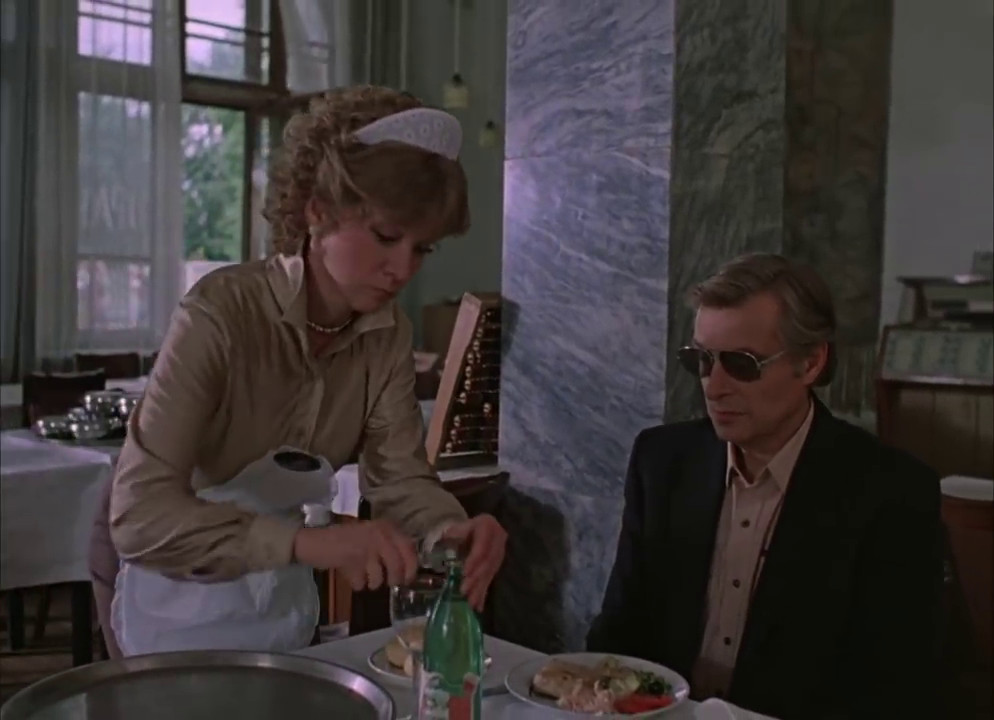 The Blonde Around the Corner (Lenfilm, 1984).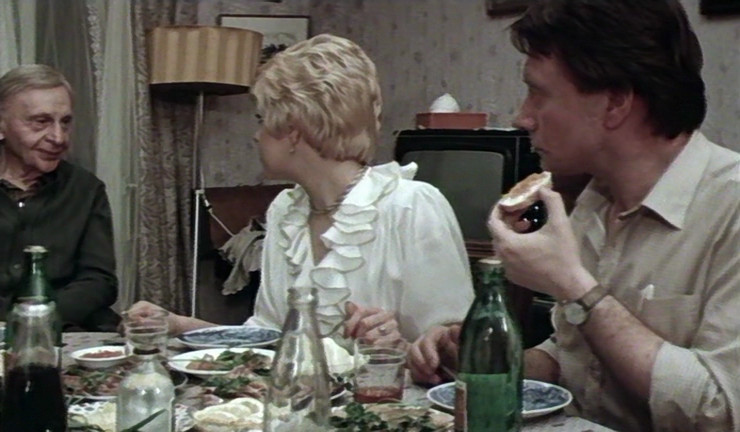 Many unknown beverages at store.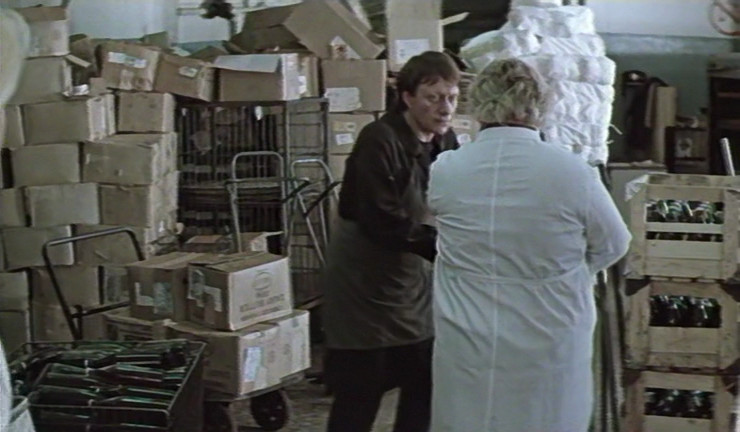 Hard to say which exactly cap where was used. In fact we don't have precise information about production periods of Borjomi in our catalog. It could be one of this: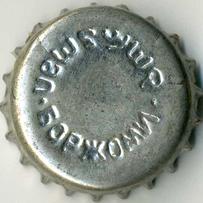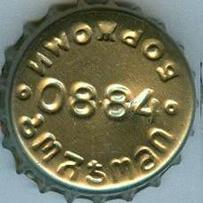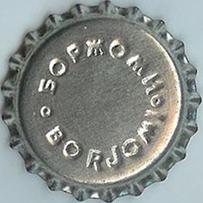 But most likely it had no any picture at all: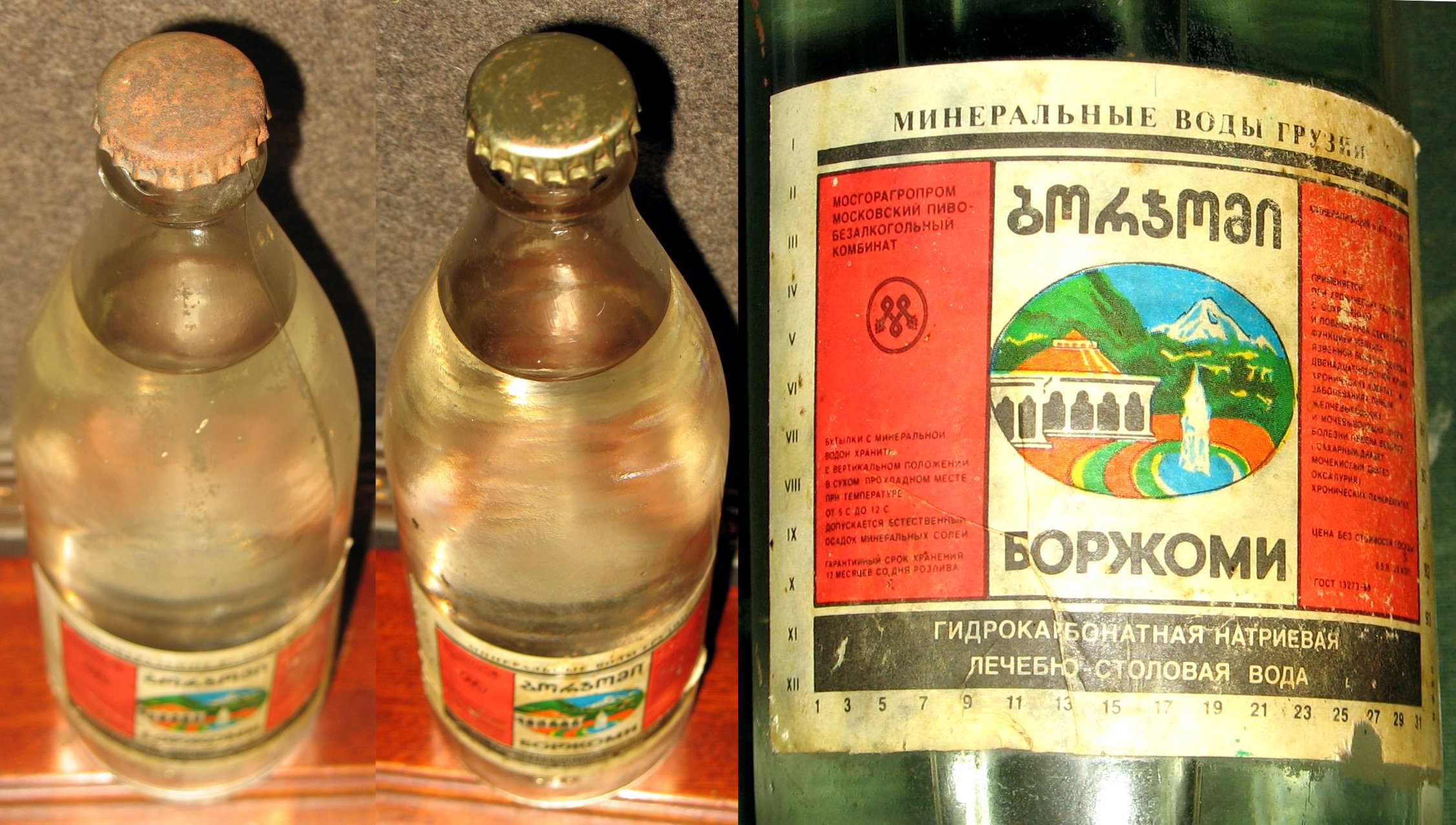 Additional information about Borjomi mineral water you can find in our blog.
Baikal
"Sportloto-82" (Mosfilm, 1982). An example of product placement in Soviet films. The main character brought two bottles of Baikal, labels of them showed close-up.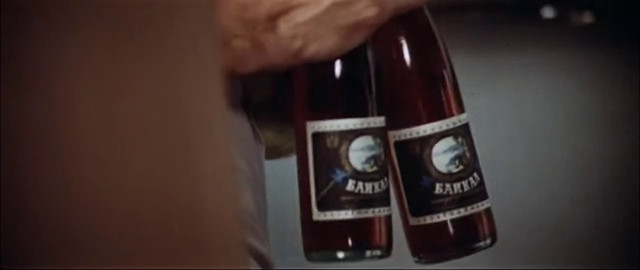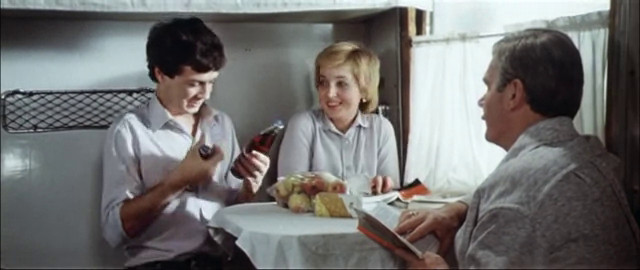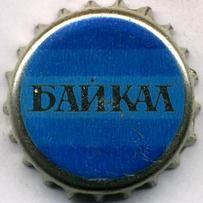 On one frame we can recognize the cap.
Baikal was also seen in "Old New Year" (Mosfilm, 1980).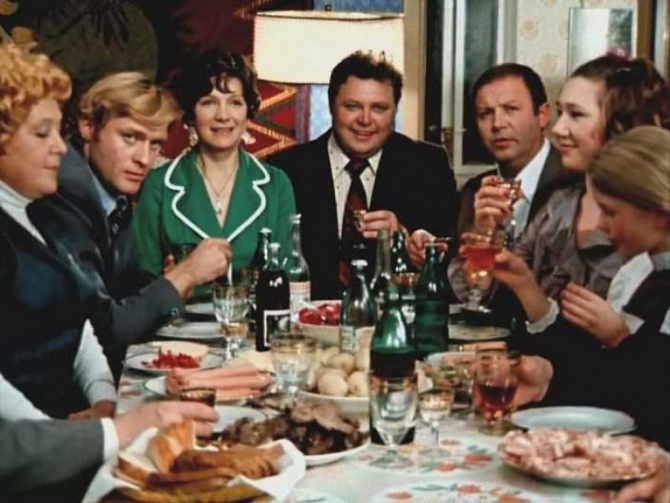 Buratino
Besides Mimino, Buratino soda was seen in "Day Train" (Studio Ekran, 1976).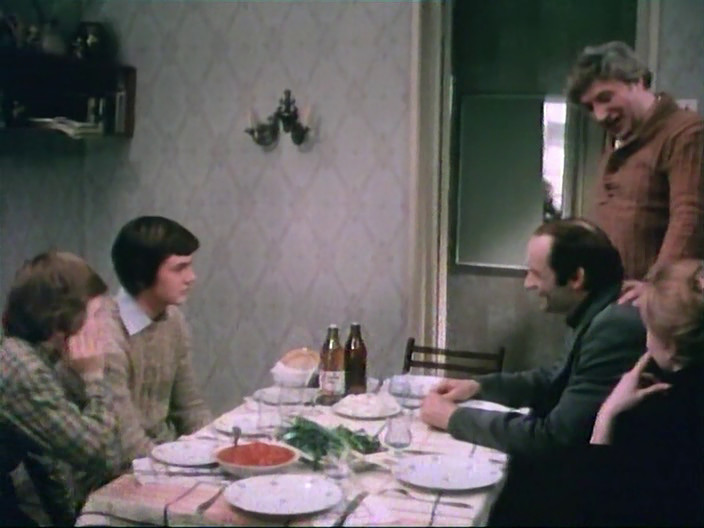 And in "The Irony of Fate" (Mosfilm, 1977).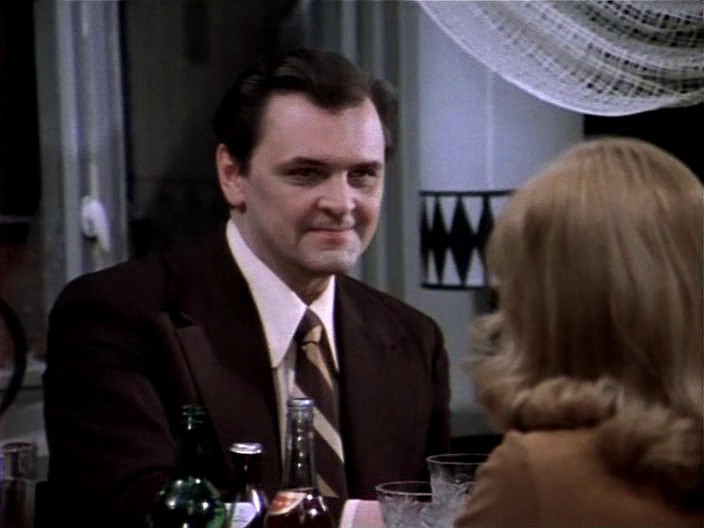 I want to thank all of guys participated in finding information! Not all shots have been accepted for the publication, only brightest and most popular films, only frames with crown caps. There are many other films with beer in them, but it wasn't a goal.Also, I rejected some funny scenes with opening already opened bottles)))