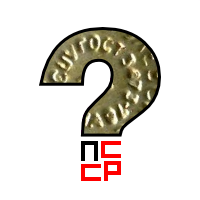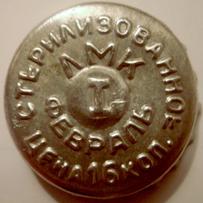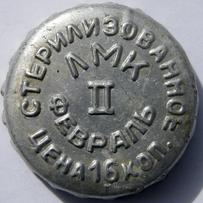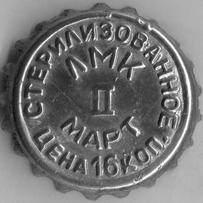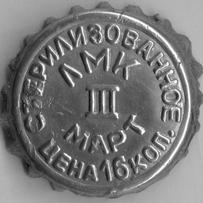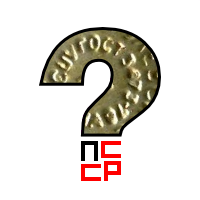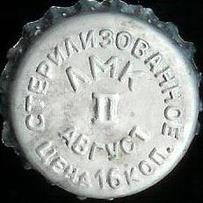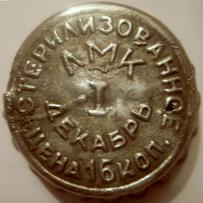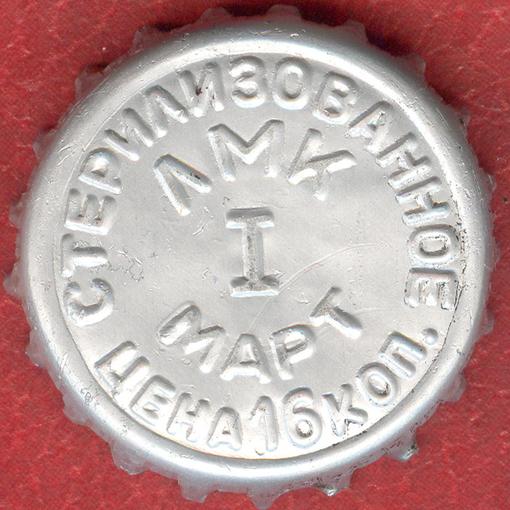 Embossed aluminum. Embossed outside. Milk. Production period: before 1969.
Inscription on cap: along the inner circumference - "ЛМК Март", along the outer one - "Стерилизованное Цена 16 коп."
© Image by Art Zhitnik
Unlike the beer variations, calendar here consists of the caps with a decade and a month printed on them. In theory, there are 36 caps in a complete calendar.