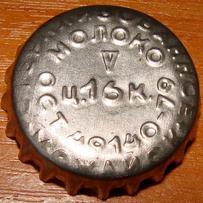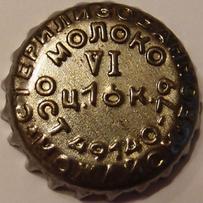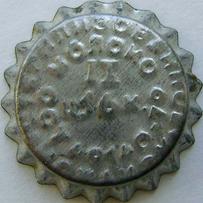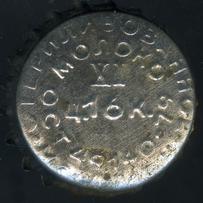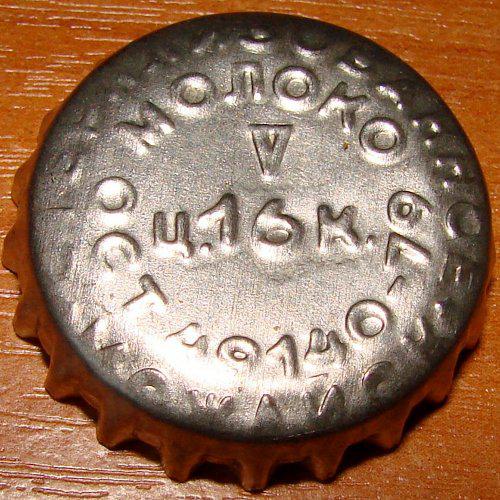 Embossed steel. Embossed outside. Dairy product. Production period: 1980-1982.
Inscription on cap: along the outer circumference: Стерилизованное Можайск, along the inner one: Молоко ОСТ 49140-79; in the middle: V ц.16 к.
The price is 16 kopeks. The top and bottom parts of the outer inscriptions are divided by two small stars.
© Image by Yulia Antonova