Old steel caps dug out from the ground are very fragile, so we must be very careful with them.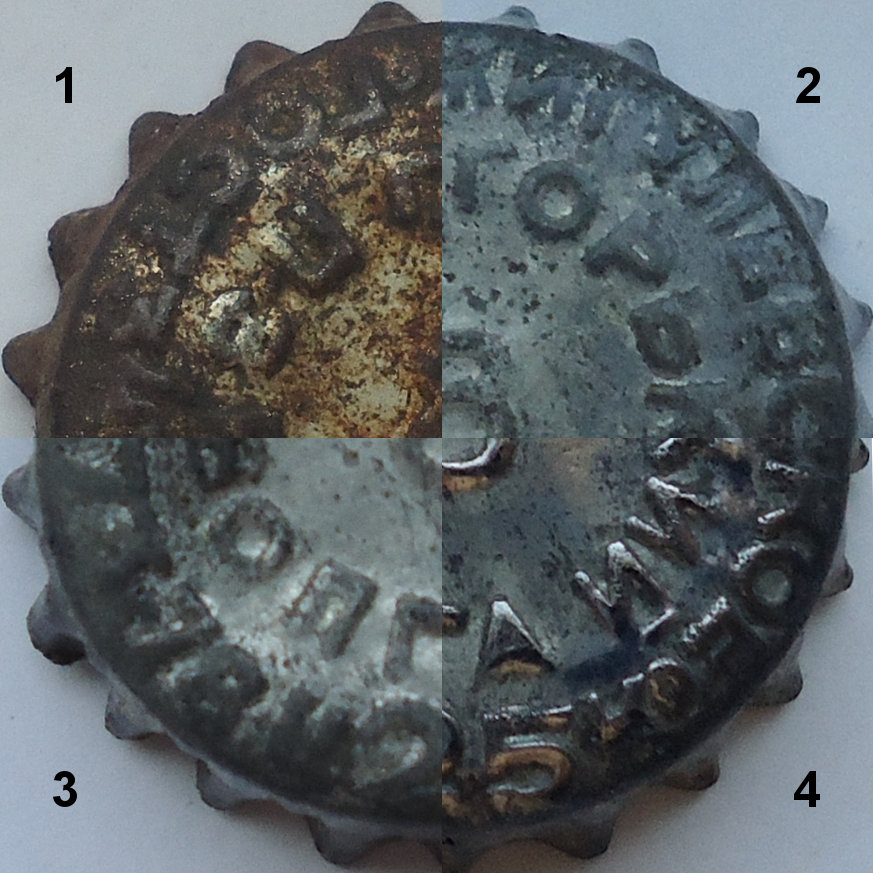 Dust is cleaned.
Rust is cleaned by special antirust liquid Zincar. The result after the first hour.
After the second hour...
Next I used polish wax "Dursol" (it could also be "Autosol") and special soft cloth.
You can get a result close to ideal if you spend more time.