I've improved comments a little – added a new button "Subscribe":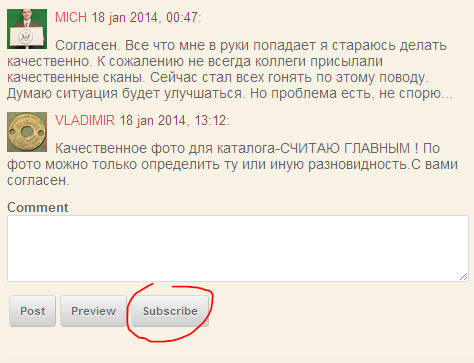 Click on this button to subscribe, which will result in your regularly receiving emails with notifications of all replies on this topic, either in the blog or in the catalog. Note: you must be registered in order to subscribe.
Those who make at least one comment are automatically subscribed. Those subscribed can unsubscribe at any time.